So I shall start by answering the following question, Just that the hell am I up to. Short answer is same ol' same ol', longer answer is multiple large projects, 3 of which are almost ready to go. Now odds are that Might have you asking another question, Why in the hell do you have three large projects almost ready to go but none are out yet. A number of reasons, Self loathing, Work, Family. But biggest issue all, Flash is practically dead. The main issue is I've yet to find a suitable alternative to flash for my purposes for the future. So I've basically just continued making stuff in flash despite the fact by next year, Flash will be officially depreciated and support for it even dropped by some browsers.
All that's got me the thinking why even bother, why bother continuing, why not look for something new to target as a platform. The main issue being I like working with flash. I know all it's in's and out's I feel comfortable working with it.
Another issue is I don't use a creative cloud version of Adobe Animate... or for that matter Adobe Animate at all. I use Flash Professional, the same old version I've been using for years. So either I start using Animate to make HTML 5 content or I move on to something else.
Frankly I don't want to make HTML 5 content as I've Fallen Madly in love with Unreal Engine 4. And UE4 has frankly awful HTML 5 support, certainly when it comes to getting stuff running here on Newgrounds.
So to the point, why Bother...
BECAUSE I CAN!!!!!!!!!!!!!!!!!!!!!
THREE GAMES COMING SOON TO SMACK Y'ALL IN THE FACE, IT'S NOW OR NEVER AND I CHOOSE NOW!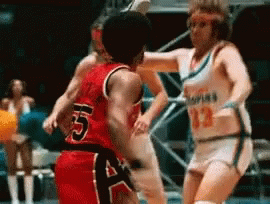 *Edit 7/20/19
You know, these pass couple of days I've pretty much just been spending all my time bring my projects in to a releasable state. I'm the kinda of person who fixates on problems rather try to overcome them, A bad habit. Nothing will halt progress on something better than not working on it and instead worrying about how you're gonna do something rather than trying to do it.
Lately I've gotten in to the mindset of just to do something and fix it later if it don't work. And frankly I'm kicking myself here just because of how little work I acutally need to do to bring a lot of my backlog projects in to a presentable state.
Point is things are going smooth and on schedule.